Gravel Bike - The Småland Experience
5-day all inclusive gravel bike adventure – 220 km
This is rated a level 3 biking trip.
We welcome you to join us for our all inclusive, dream adventure by bike! This is a five-days/four nights gravel cycling experience through the deep and beautiful forests of Småland, the home of Pippi Longstocking. We promise you a premium bike adventure out of the ordinary and a memory for life.
This adventure actually started to take form a few years ago. We really love riding our bikes in good company and awsome nature, and wanted to show more people the joy and happiness that biking with friends brings. We decided to start Abloc and to do guided trips and adventures. One of us, Mattias, is a former rider in the Swedish national team. Now we, all skilled riders with a lot of experience, invite you to our exclusive, all inclusive dream tour of Småland, Sweden. All you have to do is enjoy yourself! Together we will ride mountain- or gravel bikes on the picturesque flowy trails and gravel roads that we love the most. We will enjoy traditional Swedish food, Mattias mom's world famous homemade cookies, bucket-list sights, and traditional crayfishing complete with a crayfish party.
We welcome you to the biking event of our dreams!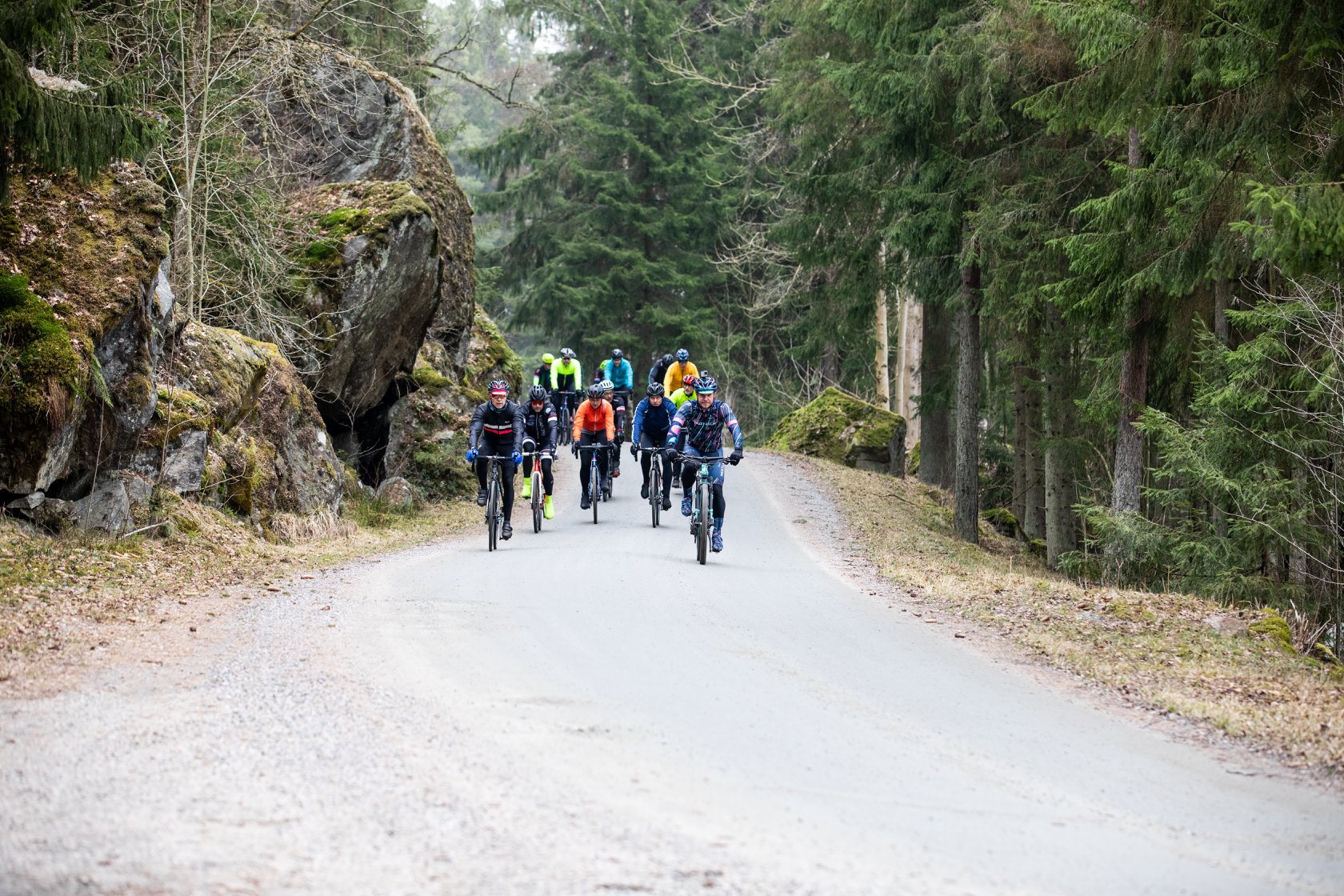 Itinerary
Day one
Warm welcome to the Hotel Västanå Castle, four kilometres south of Gränna, in Småland, Sweden. Here you will meet your guides for the adventure and the service crew that will provide you with everything you need for a perfect gravel experience on the roads and trails that we love the most.
The history of Västanå Castle goes back to 1590 when the family Sten Bjelke had the castle built. The story goes that the castle has its own ghosts and it is said that guests have seen a small boy walking the corridors at night with his lantern. Others have heard a dog howling...
Before going to bed, we will enjoy a culinary experience with traditional dishes from Småland. Locally produced food cooked with passion and love will create a taste experience for all your senses. Hopefully the ghosts will stay calm through our night stay here, before we wake up to the amazing view over lake Vättern the next morning.
Day two
After the great breakfast buffet at the castle, we will set up and fine tune our bikes for the trip. We will also do a security review and put the stuff we need for our biking adventure (extra clothes for example) in the service car that will follow us during all our rides. Around 09:00 am our first ride begins as we leave the Västanå castle behind in the direction towards the hilly countryside, passing through apple orchards in the eastern part of the lake Vättern, also called Sweden's Tuscany. This area is a protected EU-biosphere area with its amazing landscape and species. We enjoy winding trails and small gravel roads with almost no traffic at all.
Our first break is planned after about 20 kilometers at Gårdsrosteriet, where our old friend and bike fanatic Ingo Deters will serve us his home roasted coffee and the ice cream maker Anders will serve us locally produced ice cream from Gränna. Enjoying coffee and sweet snack, the swedish "fika", is as important as the bike ride itself, when joining us at Abloc. "Fika" is for example cinnamon buns, small homemade cookies, lemonade and fruit. After a nice break, we are heading back towards Västanå where we leave our bikes behind. The day's ride will be 50 km, the elevation gain is estimated to 150 meters, and we will return around 12:30 pm. Then we take a bus to Gränna, an idyllic village with small wooden houses. Gränna is also famous for the local candy production. We will stop by at one of the small factories to see the production and of course, taste the candy cane called "polkagris".
When reaching the lakeside Malin & Mattias, our crayfishing guides will meet us. They will take us on their boat, enjoying a traditional crayfishing tour where we all get to try crayfishing. On the boat we will also enjoy swedish meatball sandwiches, soft drinks, beer and coffee for lunch. In the late afternoon, we are going back by bus (a 10 minute ride) to Västanå Castle. We will have some time to relax and refresh, to be prepared for the traditional, Swedish Crayfish party. Hats, songs, a variety of traditional Swedish beverages (including one snaps), cheeses and of course crayfish will be served through the dinner. The dinner starts at around 7 pm, and everyone is free to leave for their rooms for a good night sleep when they feel for it.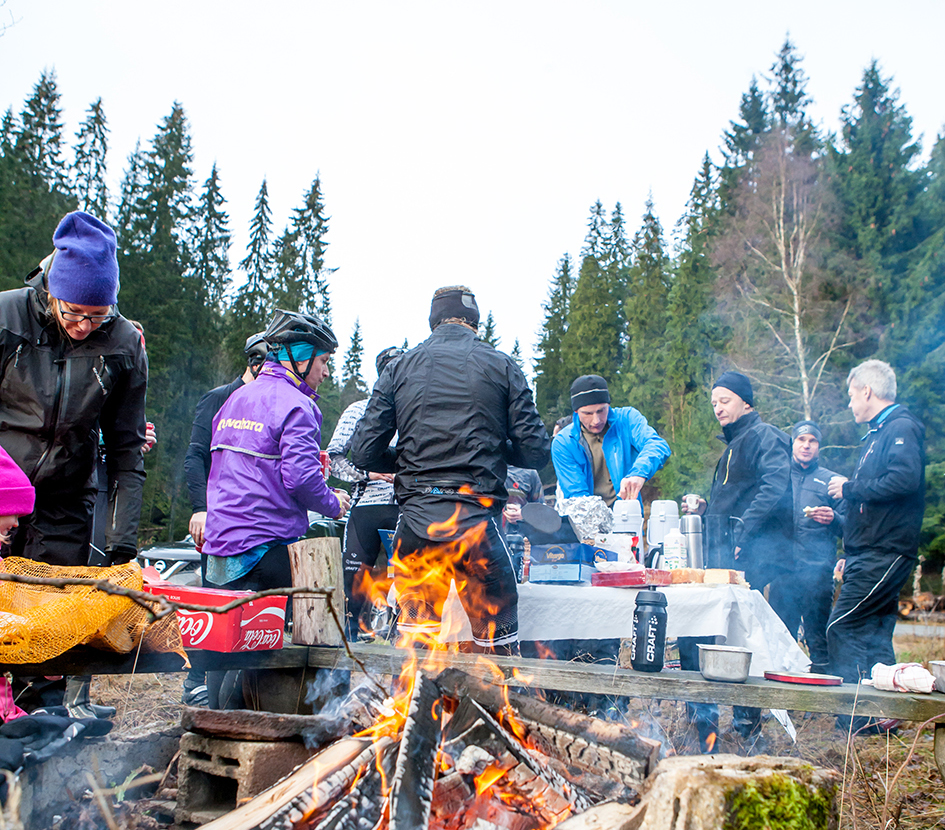 Day 3
After a nice breakfast it is time to ride our bikes again. Around 9 am we put our bikes in the direction towards Hooks Herrgård, an amazing place at Hooks lake where the main building was built in the 12th century. During the ride we will enjoy the typical Småland landscape, stop for lovely homemade "fika"and the stillness of Swedish nature. We estimate to get to Hook around 4 pm after a day ride of 83 km. Here you will have some time to enjoy the spa with the most astonishing view over the lake. Of course a local beer is also a great option before dinner is served. There will be no problems to have an amazing night's sleep here, creating a good recovery after a long bike ride, preparing ourselves for day four on the bikes.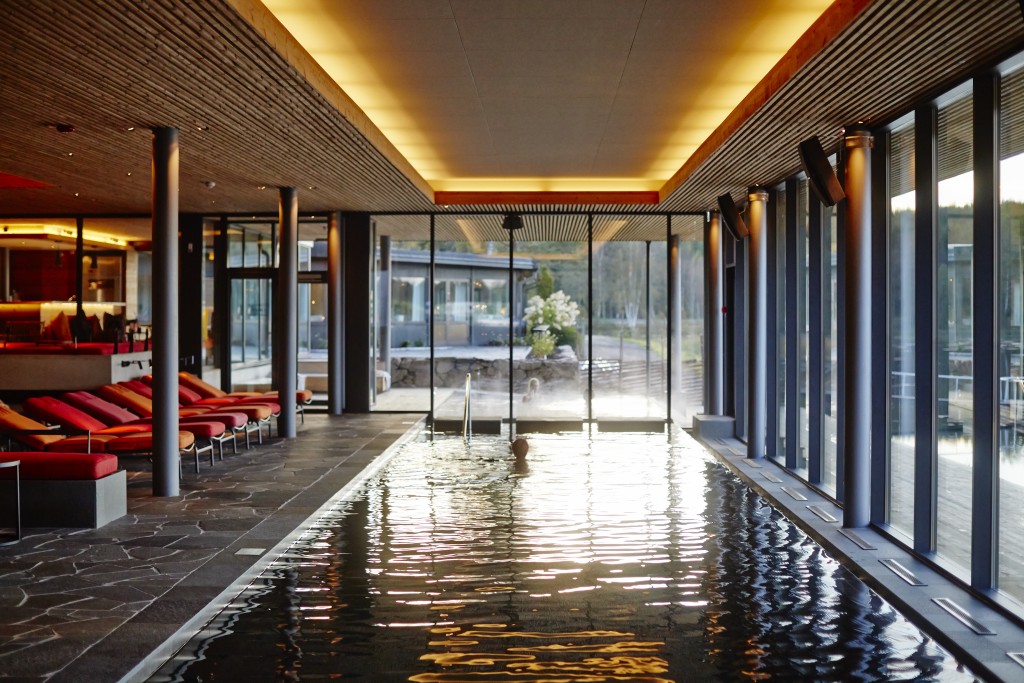 Day 4
We will enjoy the dark green, deep, virgin forests of Småland on our 90 km ride back to lake Vättern. Through the ride, you will of course be served another fika (or two...) with homemade cookies and cinnamon buns. Maggan, the mother of one of the founders, is our no 1 supplier of homemade pastry. This fact alone serves as a major reason for joining this adventure. During this stage we are also enjoying a break at the mill of Årås. An amazing place, just by the river Tidan, which connects the small lakes of Jogern and Vållern. The cafe here is known in the surroundings so it is a 'must do' on this itinerary. When leaving Årås, we will have another 20 km before arriving at the hotel in Mullsjö. Here we will enjoy a barbeque, with local beverages and delicious food. For the brave ones, the lake is wide open for a refreshing night swim.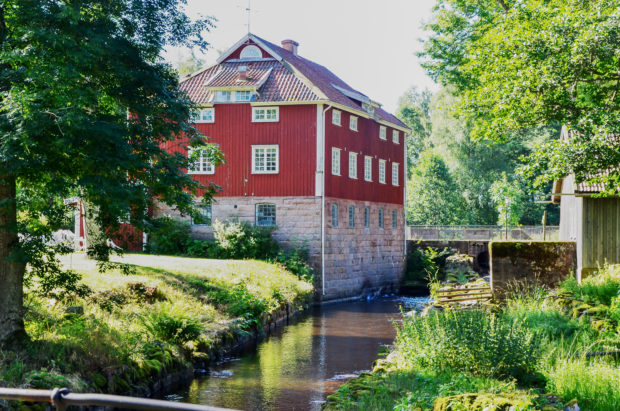 Day 5
After breakfast it's time to say goodbye! The transfer towards your destinations are ready.
To bring
Bike clothing for different temperatures (can be full summer = 22 degrees, but can also be cold autum, rain and 10 degrees....) September weather in Sweden is an adventure...
Bike shoes and pedals
Clothing for evening activities
Comfortable shoes
Swimwear
More information: info@abloc.se